Just where one provides for many, becomes apparent how much savings is outdated technology by latest technologies in Exchange. And so it is not surprising that more and more German cities and towns take also spending specifically for street lighting look at and search for savings. Last but not least, the current energy efficiency policies in the European Union and the resulting legal requirements require often the restructuring or replacing outdated street lights.
New ways are to follow with the Dutch Philips Group and EnBW. Because the two companies rely on leasing, to advance the modernization of public lighting. Thus not only costs you want to can be reduced, but conserves the environment and improves the quality of the light.
As in the case of the peaceful village of Kieselbronn, which lies about 3,000 inhabitants north of the city of Pforzheim, in the black forest. In a pilot project the regional center of the energy provider of the municipality made last year in cooperation with Philips full service as "eco light+leasing" package on the body to accomplished the restoration total 461 street lamps while reducing energy consumption and maintenance costs, and better lighting.
In a first step, immediately a total of 50 old single-lamp as well as 73 twin-lamp luminaires against modern SpeedStar LED night lights from the House of bridgat with connection services by 48 and 65 Watt could be replaced within the framework of the new hire-purchase deals in the pilot community.
This first conversion, which goes hand in hand with an eight-year guaranteed contract, will lead to a reduction of in energy consumption by 66 percent. And because of the warranty contract says that during the eight year period all the LED modules once be upgraded to newer, more efficient modules, additional energy savings of up to 30 percent and corresponding reduction in costs can be expected due to technical developments.
In addition to the modernization and technological adaptation, the lease package for Kieselbronn includes also operation and maintenance of street lighting and the power supply fully guaranteed over a four-year contract by the EnBW Regional Centre North Baden on electricity from renewable energy sources. The financing concept of EnBW, the investment in the new technology should begin already after ten years to pay off.
Philips is committed not only to Kieselbronn in terms of street lighting. In Göttingen, Germany, for example, a pilot project with a sensor-controlled street lighting, in which currently runs Philips "LumiMotion" sensors and dimmable "LED CitySpirit" modules are used. Here, it places emphasis on that non-living areas is unnecessary supplied with light.
You can see the demand-oriented control of public lighting with intelligent solutions can have different faces and shows very promising in the future.
Gallery
PT. SAVONT VARAVI INDONESIA
Source: www.savont-indonesia.net
PT. SAVONT VARAVI INDONESIA
Source: www.savont-indonesia.net
Philips Road Lighting Led
Source: decorlighting.port-media.org
30 Watts LED Street Light | 10 Year Warranty
Source: www.altechelectronics.com
LED street lamp – Stock Image C009/6033
Source: www.sciencephoto.com
PT. SAVONT VARAVI INDONESIA
Source: www.savont-indonesia.net
LFC7520 AmpLight Switch AmpLight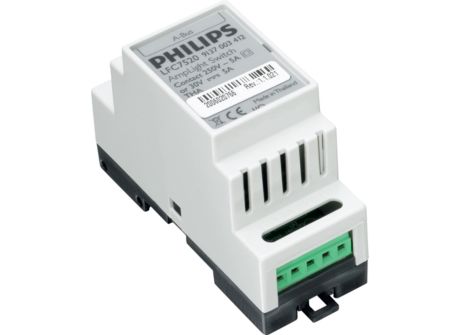 Source: lighting.philips.com
Pge Outdoor Lighting Services. lighting rebate catalog …
Source: theyodeler.org
News
Source: www.dimonoff.com
All in one solar LED street light manufacturer, supplier …
Source: china-streetlight.com
PHILIPS 17342 Tuff 20W
Source: lampuled-philips.blogspot.com
Overhead streetlight repairs
Source: www.doovi.com
Philips
Source: lampuled-philips.blogspot.com
Guide for Energy Efficient street lighting
Source: www.slideshare.net
Philips
Source: lampuled-philips.blogspot.com
Philips
Source: lampuled-philips.blogspot.com
Philips
Source: kaplampudownlight.savont-indonesia.net
Madrid upgrades to smart lights in world's largest street …
Source: gizmag.com
Philips Led Street Lighting Catalogue
Source: decorlighting.port-media.org
Philips Lighting pushes into solar-powered lighting …
Source: www.eenewsled.com