Torch Klarus XT1C 700Lumens-mini powerful tactical flashlight, with direct access to strobe mode
A tiny powerful tactical flashlight, always at hand.The new lights pockets of the XT series Klarus not kidding, high precision illumination tools, they have been developed in thinking about self-defense and tactical use. Part of the range XT (Extreme Tactical), which already includes the popular lamp XT10, XT11, XT15, XT2C and XT 20 , now hosts the new XT1C which is a true tactical light to wear every day (EDC, every day carry). It uses 1 CR123 battery, handy size, it is very easy to carry in a pocket or purse.
Despite being a small flashlight using one single CR123 battery, the XT1C is shining, it delivers 700 ANSI Lumens.
It is also driven by the innovative dual switch, you also find on the XT10, XT11, XT15, XT2C and XT 20 to allow quick changes modes (high to medium and low) and move as fast a flash ultra bright strobe and confusing. These advantages make the tactical flashlight Klarus XT1C a true and amazing self-defense flashlight.
Performance: Electronic control maintains a constant high brightness.
Protection: Integrated protective circuit against reverse polarity lamp against mishandling batteries. It is waterproof and resistant to immersion and dust thanks to the IPX-8 standard
Tactics: Double control knob at the back with momentary activation. No need to juggle two buttons at 2 different places. One hand to control the different modes and very good grip even in the dark. The removable clip allows easy positioning on a vest, tactical vest, belt …
Operation: Power on by pressing the On / Off button on the back, top fashion set. A half press of this button activates the momentary illumination.
When the lamp is on tap on the mode switch (sub power under the hood back) to scroll through the modes High – Medium and Low.
The strobe function is activated remaining press this button more than 0.8 seconds.
The strobe is activated when the lamp is off, pressing the Mode switch.
This lamp can be used as a bike headlamp using Klarus band sold separately.
Characteristics
Cree XP-L HI V3 with a lifetime of 50 000 hours
3 light modes regulated SOS + Strobe +
With a 700 mAh battery included 16340
700 ANSI Lumens (50m) range 210 meters
100 Lumens ANSI (3h)
5 Lumens ANSI (53h)
700 Lumens ANSI (1h40) Stroboscope
100 Lumens ANSI (9h) SOS
With CR123 battery
400 Lumens ANSI (1h30)
100 Lumens ANSI (5h)
5 Lumens ANSI (108h)
400 Lumens ANSI (3h) Stroboscope
100 Lumens ANSI (15h) SOS
Intensity: 11,025 cd
Battery: Uses 1 x 16340 700mAh (included) or 1 CR123 battery
Made of aircraft grade aluminum alloy
Finish: Anti-scratch hard anodising Type III military grade
Size: 85mm (length) x 25.2mm (head diameter) x 23.2mm (body diameter)
Weight: 47.5g (without battery)
Waterproof according to IPX-8 standard (2 meters)
Resistance to drops from a height of one meter
Operating voltage: 2-4.2V
Included Accessories: Strap, 1 Battery 16340 700mAh, 2 replacement gaskets, manual
2 year warranty
Gallery
Klarus XT1C Xp-l Hi V3 700LM 16340 Tactical Outdooors LED …
Source: www.banggood.com
Klarus – Klarus Upgraded XT1C
Source: www.flashlightz.com
Klarus – Klarus RS16
Source: www.flashlightz.com
Klarus XT12 Rechargeable 930lm Flashlight with CREE XM-L2 …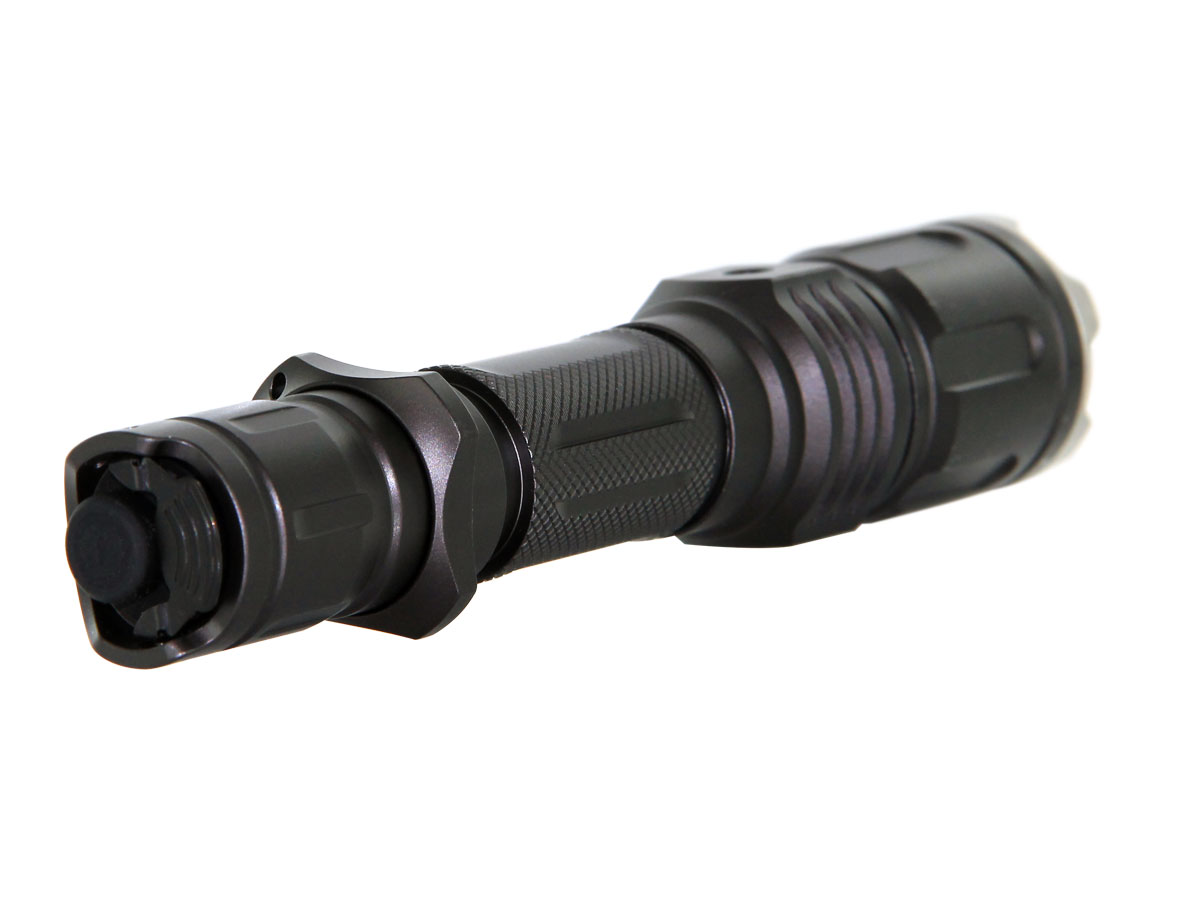 Source: www.batteryjunction.com
KLARUS XT1C CREE XP-G R5 245LM 4 Modes LED Flashlight …
Source: www.banggood.com
Klarus XT1C Upgraded Edition Tactical LED Flashlight -$49 …
Source: www.gearbest.com
Klarus – Klarus XT1C
Source: www.flashlightz.com
Klarus TR11 Remote Pressure Switch
Source: www.tactical-kit.co.uk
Klarus – Klarus Upgraded XT1C
Source: www.flashlightz.com
Klarus XT1C V2 LED Flashlight
Source: www.batteryjunction.com
Klarus – Klarus Upgraded XT1C
Source: www.flashlightz.com
KLARUS RS11 CREE XM-L U2 620lm 4 Modes LED Flashlight
Source: www.banggood.com
Klarus – Klarus RS16
Source: www.flashlightz.com
Klarus – Klarus RS16
Source: www.flashlightz.com
Køb KLARUS XT1C CREE XP-G R5 245LM 4 Modes Taktisk LED …
Source: www.bazaargadgets.com
Zero [Review]s: Klarus XT1C (XP-L HI V3, 16340, Dual …
Source: www.reddit.com
Camping & Zubehör und andere Baumarktartikel von Klarus …
Source: www.moebel-und-garten.de
Klarus Flashlights SG
Source: www.facebook.com
Klarus XT1C 245 Lumen LED Flashlight
Source: www.tactical-kit.co.uk
Klarus – Klarus XT1C
Source: www.flashlightz.com