Torch electronic lighting new technology without battery or battery free lighting eternal eternal torch without battery or battery
The lamp that will never let you down. At home, on the road, at the campsite or by boat. It is always ready, even if you have not used it or have not examined it for years! The lamp never needs battery. She loads herself by shaking it. Rechargeable capacitor. Super bright LED.
A new flashlight from WHOLESALEABLY has magnetic energy! It is a torch that runs WITHOUT BATTERY! Just shake it (yes I know it sounds weird but it works !!!). And it is not like the dynamo lamps that must be continuously operated. It keeps the energy! The flashlight without battery or battery that will never leave you in the dark:
The ETERNAL TORCH works in total autonomy, without battery or current!Just shake it for 30 seconds to make all the light when you need it: it transforms the movement into electrical energy through a magnet, following the Faraday principle. The energy produced is stored in an accumulator that can be recharged thousands of times.
The bulb is a new-generation filament-free diode. Without heat release, its theoretical life is extraordinary (10 years!). Powerful, it projects a cold and white light visible to more than a kilometer. Practically indestructible with its shell in synthesis allowing to admire its current generator, it is all terrain: waterproof, it floats even on the water and is resistant to extreme climatic conditions. Length: 17 cm.
This is the last you will buy! We have sought for a long time a solution to the eternal problem of the emergency lamp (car, boat, house, camping, plane …) which, of course, never works when it is needed. At best the batteries are dead, at worst they have sunk or the bulb is burned out when it is not the contacts that are corroded. Even the best waterproof lamps suffer these problems when they are stored for a long time, maintenance-free and with their rechargeable batteries or batteries.
The solution we found in Europe, with a manufacturer who took advantage of the arrival of LEDs to realize your dreams, the lamp without battery or battery. It has carefully designed the TORCH without battery or batteries a few years ago, a product that has been copied (with quality differences in our opinion) by a Chinese company (our customers have claimed them we also market these models, TORCHES without Battery or battery). Spurred by these copiers our manufacturer got back on to his design board and greatly improved his TORCH without battery or battery. Depth, brightness, duration, everything has been increased except the weight which has been significantly reduced.
As a result the TORCH without battery or battery, a torch almost perfect (warranty 5 years) and that we distribute. You can forget it in your chest, or your cellar for 10 years or more, it will be ready to enlighten you when you need it! Operation: Shaking for 30 seconds the TORCH without battery or battery (a little like an aerosol before use) you get about 20mn of a brilliant light (10 lumens) produced by a blue LED (light is white / bluish).
If you do not use all the energy produced, it will be stored in a capacitor for several months to be immediately available at the touch of the luminescent button (You will find the button in full black). It has amazing functions that will make it the companion of a lifetime since its elements are made to last.The LED bulb has a duration of 50 000 hours (35 years at the rate of 4 hours per night!). The capacitor and magnetic switch are designed to operate more than 1 million times. In addition, the switch does not cause an electric spark (therefore there is no risk of explosion if used in explosive atmospheres).
Visible at more than 1.5 km it will operate in the cold (-40 °). Waterproof at-142m it floats which makes it ideal for boat or diving. Suspended horizontally it serves as a compass thanks to its magnet. It is the lamp of all situations, always available, always effective.
Gallery
No BATTERY Flashlight
Source: www.ebay.com
Nightstar JP Shake Flashlight
Source: havelight.com
AIBBER TONE 5W Night Vision Waterproof Shake-proof …
Source: www.dx.com
China shake flashlight/Forever Light(LED flashlight …
Source: china-led-flashlight.en.made-in-china.com
AIBBER TONE 5W Night Vision Waterproof Shake-proof …
Source: www.dx.com
Shake Powered Torch: Amazon.co.uk: Garden & Outdoors
Source: www.amazon.co.uk
AIBBER TONE 5W Night Vision Waterproof Shake-proof …
Source: www.dx.com
torch flashlight Products – LED Desk Lamp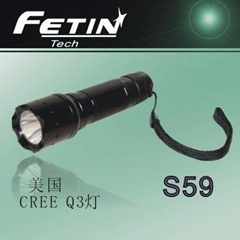 Source: www.diytrade.com
Shake!
Source: www.formidapps.com
CK18S Smart Bracelet Shake Photograph
Source: www.gearbest.com
Modest improvement to a harbor freight led flashlight
Source: www.instructables.com
USB / Battery Operated 10/30 LED Fairy String Lights …
Source: www.dx.com
Waterproof 5000mAh USB Solar Power Bank Charger Shake …
Source: alexnld.com
Vehicle Safety Light
Source: havelight.com
Test & Check for iPhone IPA Cracked for iOS Free Download
Source: www.iphonecake.com
2 In 1 Usb Electric Rechargeable Lighter Cigarettes Case …
Source: www.terapeak.com
USB / Battery Operated 10/30 LED Fairy String Lights …
Source: www.dx.com
Maternity Exquisite Dress Short Sle (end 9/16/2019 12:40 PM)
Source: www.lelong.com.my
wholesale Keychain USB Flash Drive with Cute Pig Style,buy …
Source: www.chinawholesalegift.com
Zoom Energy Extreme Power Bank
Source: powerbanksouthafrica.co.za